WRP TECHNICAL SUPPORT
This page is where you'll find helpful information related to our Products, & services!
3 LEVELS OF HIGH-QUALITY PRODUCT SUPPORT

Important Instructional Document Downloads

WIzzard Repair Products, Product Application videos

Answers to the most frequently asked product & service questions
USING WIZZARD REPAIR PRODUCTS SIMPLY GETS RESULTS!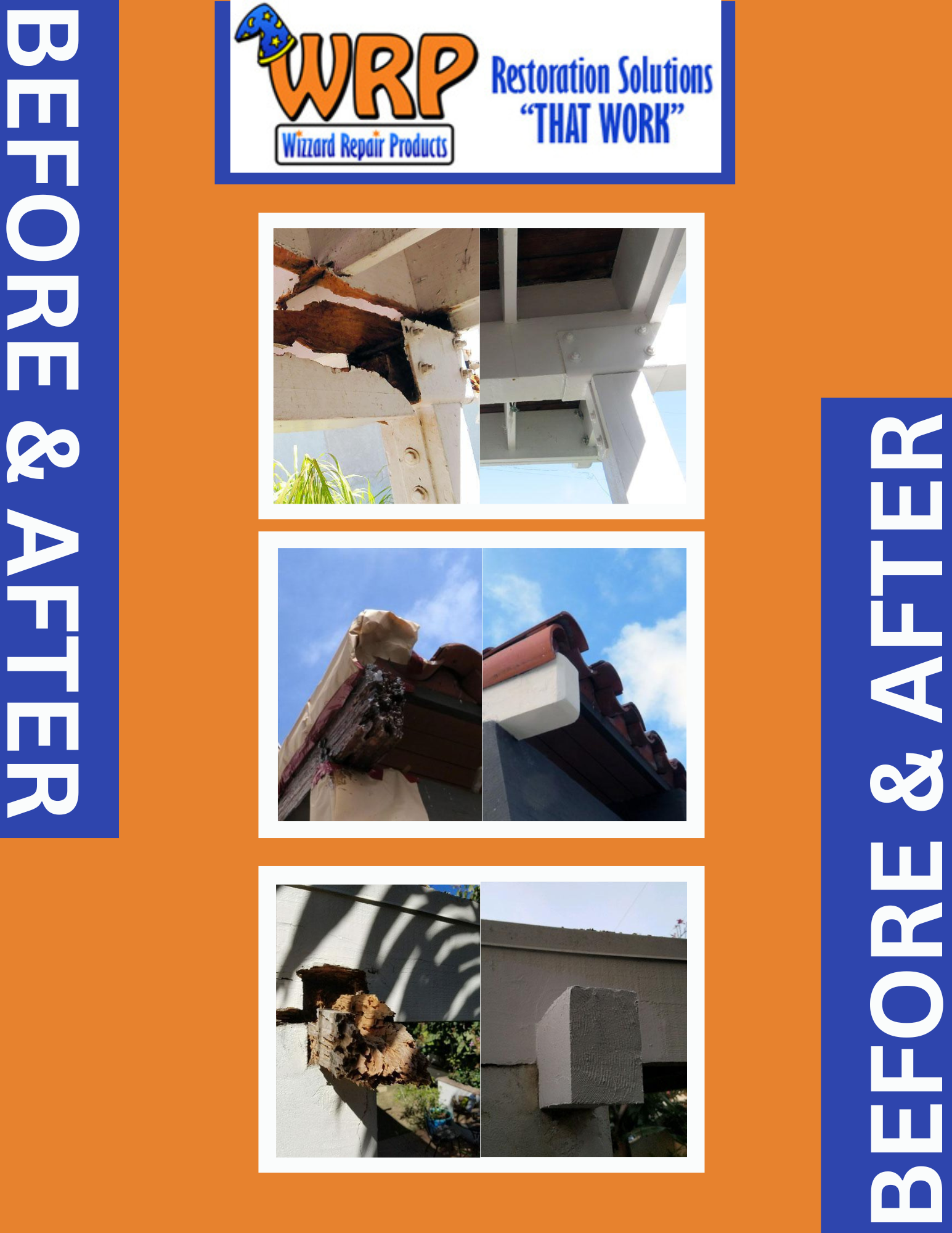 STEP BY STEP INSTRUCTIONAL DOWNLOAD DOCUMENTS
Download, view, or print our installation instructions and product MSDS's.  Since the formulas are the same, WRP uses our Wood Wizzards division's MSDS's.
EVEN MORE BEFORE & AFTER IMAGES!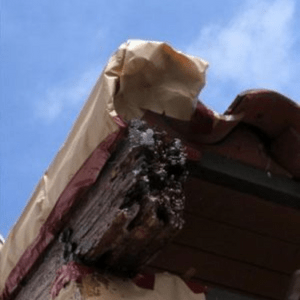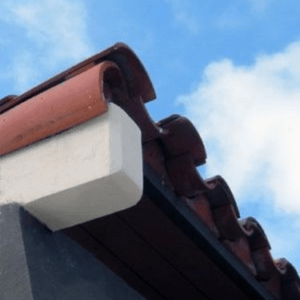 ***PUT YOUR MOUSE OVER THE CIRCLE & MOVE IT BACK & FOURTH***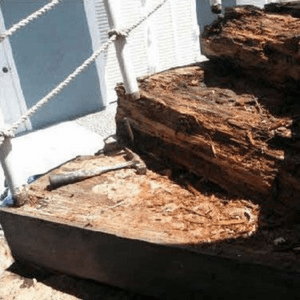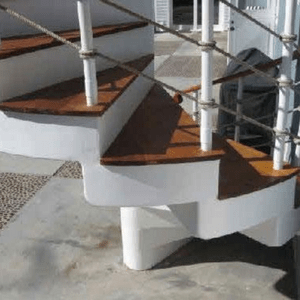 ***PUT YOUR MOUSE OVER THE CIRCLE & MOVE IT BACK & FOURTH***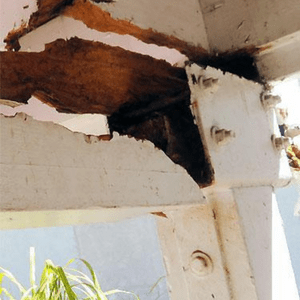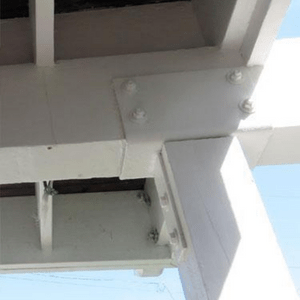 ***PUT YOUR MOUSE OVER THE CIRCLE & MOVE IT BACK & FOURTH***
Wizzard Repair Products products provide the most complete and comprehensive wood repair system to permanently restore your rotted or termite-damaged wood and restore faulty or damaged wood, avoiding the removal of other structural components such as roof systems, soffits, and siding.
FREQUENTLY ASKED QUESTIONS
Question: I ran short of materials what can I do to finish repair?
Answer:  You can add more dough to the existing repair you are working on. Make sure the area is clean and rough up the area with sandpaper, wire brush, or other.  Now mix equal parts of the A and B portions of the liquid and apply a thin coat to the existing repair.  Next, mix equal portions of part A and part B until the material until it is one color when you pull it apart.  Apply over existing repair.
Question: The damaged area is pretty deep, more than an inch. Do I have to layer the repair with Wizzards Repair system?
Answer: You can do the repair all at once.  We have repaired up to 3 inches or more at one time. Remember that the more you mix the faster if will cure.
Question: I've looked at other repair system, they all say extremely flammable, is your system safer?
Answer: Most competitors' products usually contain solvents because it's cheaper to produce. Wizzard Repair Products does not contain solvents and are made from 100% solids.
Question: We live in a colder region, will Wizzard Repair Products work?
Answer:  Yes it will work.  We have installed our products at temperatures below 50 degrees and tested products at 32 degrees Fahrenheit. Be aware, all products have been tested at 70 degrees temperatures. Lower temperatures will cure slower and higher temperatures will cure faster.